Countries
| Budapest
| Reviews
Linda Briggs
Cosmetic Surgery & Dentistry in Budapest, Hungary
Cosmetic Surgery & Dentistry in Budapest Hungary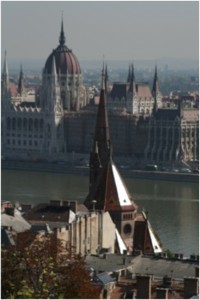 Why choose Linda Briggs in Hungary for cosmetic surgery?

Linda Briggs in Budapest, Hungary for cost effective cosmetic/plastic and general surgery and dentistry. Excellent surgeons

Budapest, Hungary
Linda Briggs was established in 1999 and based in England offering; Full support in Hungary with Resident English hostess. Excellent value for money cosmetic surgery and dentistry



Linda Briggs is a UK-based company with over 13 years experience in advising patients where to go for cosmetic surgery and other treatments. All the surgeons and dentists Linda works with in Budapest are personally known to her, and, unlike any other company arranging surgery in Budapest, there is the added benefit of native English staff (not just English speaking), who fully understand the needs of UK patients, to provide you with plenty of reassurance, support and great aftercare. Linda's representative in Hungary, based in Budapest, moved from the UK to liaise with and look after patients before, during and after their surgery and dental treatments, and to make the whole experience, from start to finish, as easy and straightforward as possible

Budapest is an excellent choice for first-class surgery at very affordable prices but with no compromise in standards. Linda only works with leading surgeons in Hungary, who have undergone a long and demanding training in their chosen speciality. By law they have to complete training in a general surgical field leading to a registered qualification before being allowed to continue with their further plastic/cosmetic surgery training and qualification. Following this all our surgeons have years of experience treating Hungarian, European and UK patients. Our surgeons take part in continuous further training, attending seminars and conferences at home and abroad and are familiar with all the latest treatments. However, the surgeons will only carry out procedures that they consider to be in a patient's best interests and will provide a safe and pleasing result. All the cosmetic/plastic surgeons recommended by Linda Briggs in Hungary speak excellent English and have a very sympathetic and caring manner as well as first-class qualifications, surgical skills and experience.

The hospitals and clinics are modern dedicated private self-contained cosmetic surgery units offering comfortable en-suite patient rooms and are spotlessly clean and hygienic. The nursing care is su perb and is always highly praised by our patients. One of the clinics we work with is a brand new, dedicated state of the art cosmetic/plastic unit with 19 en-suite patient beds in single or twin rooms, air conditioning, wall-mounted wide screen TVs in every room, three operating theatres, recovery suites, nursing stations, consulting and treatment rooms, offering every comfort to our patients. We also work with a wonderful lady surgeon who operates in her own homely and welcoming clinic up in the Buda hills – with an all female clinic team – offering that little bit extra in terms of personal car e and attention extra cost involved for this option

How do I find out if I am suitable for cosmetic surgery procedures in Budapest?

First of all we ask to see some photographs so that our surgeons can provide you with an opinion and recommendations as to the best possible treatment/s for you. It is also very helpful to let our surgeons know why you are considering this particular surgery and the results you would like to achieve. Although we do require all patients to complete a comprehensive Health Questionnaire/Medical History prior to surgery it is helpful at this stage to know if there are any ongoing or previous medical problems that the surgeon and anaesthetist should be aware of

Once we hear back from our surgeons we will contact you with the information and also confirm the total prices for the recommended procedures. Then if you should decide that surgery in Hungary is the best option for you, we can discuss a suitable date with your surgeon, suggest suitable accommodation if you require this, and advise on flights. Once the actual surgery date is confirmed, we ask you to pay a deposit to Linda Briggs UK to secure the surgery slot. The final balance is due 14 days prior to your date of travel. At the time of booking we send you our comprehensive Health Questionnaire, which needs to be completed fully.

Where can I stay in Budapest when I come for surgery
Budapest is a lively and cosmopolitan city and offers a wide range of hotels and apartments to suit all budgets and tastes. We do recommend self-catering apartments for cosmetic surgery patients as this option allows you greater freedom/flexibility and is ideal for post-operative recovery. The rates for these very good, starting at around 40 EUR per night for a studio apartment. Larger 1/2 bedroom apartments start at around 50 EUR per night. The prices depend, of course, on the time of year, the number of guests, and the length of stay. All the recommended apartments are located in quiet residential buildings offering peace and privacy, but located in very central locations, with shops, cafes, restaurants, etc very close by. We are happy to help with accommodation and provide advice as to suitability for your post-op recovery.

Where is Budapest and how do I get there?
Budapest is the capital city of Hungary, in Central Europe, and can be reached from several UK airports by direct flights, including low-cost budget airlines. Aer Lingus flies from Dublin (with connections from Cork), Easyjet flies from London Gatwick and Luton, Wizz Air from Luton, Jet2Com from Manchester and Edinburgh, and British Airways fly from London Heathrow and Gatwick, and often have good offers. Also KLM fly via Amsterdam from most regional UK airports.

Budapest's airport is called 'Liszt Ferenc International Airport' and is about 20-30 minutes from the city centre. The airport code is BUD. Low-cost budget carriers fly into Terminal 1, and scheduled flights into Terminal 2 - either 2A or 2B.

Linda Briggs in Hungary does not arrange flights to Budapest for cosmetic surgery but recommend that you book these yourself online as this enables you to get the cheapest prices. The earlier you book the better the price and availability.

What happens when I arrive in Budapest?
Your Linda Briggs representative will be waiting for you right up at the front of the Arrivals, together with the English-speaking driver who will be holding up a card with your name. You will be taken to your apartment or hotel, settled in and shown where everything is (if staying in an apartment).
Your programme for the next few days will be explained in detail, and then depending on the time of your arrival, you will be given a quick tour of the surrounding area and shown where the shops etc are located and helped to buy whatever you need.

When should I arrive in Budapest?
For cosmetic surgery patients undergoing procedures under General anaesthesia, we normally recommend that they arrive on Day 1, have their pre-op tests and checks on Day 2, and surgery on the morning of Day 3. The surgeons prefer this as it gives times for everything to be carried out in an unhurried way and allows the patient to rest and relax before the surgery.
However for some patients time is all-important and therefore in such cases we can sometimes arrange for tests and consultations to be carried out either later on the day of arrival or even on the morning of surgery (depending on the surgeon and clinic). For those having procedures under Local anaesthesia arrival the day before is sufficient – unless of course you prefer to have an extra day prior to surgery for sightseeing or resting. Some of our patients like to come a few days beforehand to acclimatise, and see some of the many delights of Budapest!.

Where do I have the pre-op tests and checks and what do they consist of?
The pre-op tests and checks are essential and without them surgery cannot go ahead. Arrangements will be made before you come out for these to be carried out before your surgery in Budapest.

The tests required will depend on what your surgeon and anaesthetist have requested - but always will include full blood tests, blood grouping, and EKG. If having certain breast procedures or abdominal surgery, you will also be given an ultrasound check, and depending on your age and other factors, sometimes a chest X-ray.

The pre-op tests prior to your cosmetic surgery will either be carried out in the clinic in which you are having surgery or a specialist medical testing centre.

What happens on the day before surgery?
After the pre-op tests are completed, the rest of the day is yours to relax, do some shopping, enjoy a good meal, and prepare yourself for your surgery the next day. If staying in an apartment we will take you food shopping and make sure you have everything you need for after your surgery. You can eat and drink normally up until midnight before surgery, but after midnight no food or drink of any kind must be consumed.

What happens on the day of surgery?
On the morning of your surgery, we will give you a wake-up call, just to make sure you are on time for the clinic. Your Linda Briggs representative will collect you in a taxi and take you to the clinic or hospital. You will be shown into your room and will be given the paperwork to read and sign. After your surgeon and anaesthetist have visited you to discuss your procedure/s etc, you will be prepared for surgery. . If you arrange with us beforehand to contact a family member or friend to let them know that you are out of surgery, we will do this for you.

The days after your surgery
The following morning, once you have been examined by the surgeon and declared fit to leave, we will take you back to your apartment or hotel, settle you in, and make sure you have everything you need, and get you any shopping if needed. If advised by the surgeon you might spend a second night in the clinic (usually almost always following Tummy Tuck surgery). You will be encouraged to rest as much as possible. Each day we will visit you to check that everything is progressing well, and will also keep in regular contact by phone. If you need anything, we are only a phone call away, and in some cases, just down the road! As and when requested by the surgeon, you will be taken back to the clinic for post-op checks, bandage and suture removal.

Will I be well enough after my surgery to go out and see something of Budapest?
Yes you will! Most of our patients are well enough after a few days post-op to go out, and enjoy some of the sights and facilities of this beautiful city. The apartments we recommend are in a central location, and surrounded by food shops, cafes, restaurants - and everything you will need during your stay in Budapest. We will suggest places near to where you are staying. that are suitable for those first trips out. The shopping in Budapest is excellent, and varied, from small Hungarian shops to western style huge shopping malls (around 14 up to date!) cheap and cheerful fashion right up to the high-end designer, ie Louise Vuitton, Roberto Cavalli, Gucci, Burberry, to name but a few! The Sightse eing buses are highly recommended for post-op patients. A gentle glide along the Danube at night on one of the glass-domed boats is often the highlight of a patient's stay in Budapest. For those having facial surgery, bring a pair of dark glasses and a hat and you will be well disguised.

How long do I have to stay in Budapest after my surgery?
This depends on the procedure you are having, and also your surgeon's recommendations. Once the surgeon has seen your photos, and given you his opinion, he will advise the minimum post op stay. You must bear in mind that this will be the minimum recommended time, and if possible you should arrange to stay in Budapest as long as you can - to ensure you are fully rested and recovered and that everything is progressing normally - before returning home. If returning before all the sutures are removed, then you will need to make arrangements before your trip to Budapest, for suture removal at home as a private patient. You should always take your surgeon's advice on this.

Is there anything I should do when I return home?
You should continue to take things easy, and follow the post-op instructions given to you by your surgeon. If you have any concerns or questions as to your progress or aftercare please get in touch with your Linda Briggs representative who will contact the surgeon if necessary. It is important not to overdo things at home nor to rush straight back to work. If you have made arrangements to have your remaining sutures removed at home, make an appointment them. Keep wearing the support/garments, if applicable, for the time specified by your surgeon. Eat healthily and look after yourself and do not be come impatient waiting for the final results of your surgery to become apparent - it will take time - in the meantime enjoy the New You and the compliments you will receive!

Your surgeon will ask you to send photos after three months and six months - so that he can see the results of his handiwork (remember unlike Hungarian patients the surgeons cannot see the final results - so photos are the only way of knowing how you are progressing!

What is there to do for leisure in Budapest

And more to do
Hungarian Society of Plastic Surgeons | UK Foreign & Commonwealth Office say | Hungarian National
Tourist Office