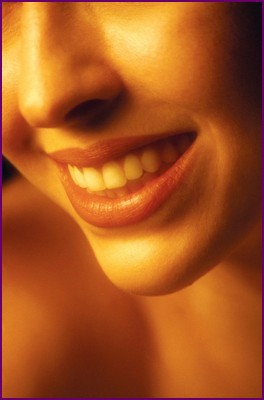 Linda brings her years of expertise and knowledge to those considering travelling abroad for first class dentistry at prices well below those in the UK. As Hungary, particularly Budapest, becomes more and more popular (and now considered to be the dental capital of Europe) the choices available to those wishing to take advantage of the excellent dentists and very affordable prices become greater .... and more and more confusing.

Read the following for advice and information on Dentistry in Budapest


Why Linda Briggs for Dentistry in Budapest?
1. Linda Briggs has 19+ years experience in referring those wan ting excellent dental treatment at prices that are well below t hose in the UK - and Western Europe in general.
2. She has researched the various types of dental clinics availa ble, the dentists employed, and the level of service and care that they can offer to those who come to her for advice.
3. Her insistence on a friendly and welcoming atmosphere when a patient initially walks into what can be for many a fearful experience, (due to past traumas at the dentist!). Dentists who speak excellent Ménages and understand the various dental problems presented by many UK patients.
4. Linda will only consider working with a clinic that adheres to the strict guidelines and laws laid down by the Hungarian Dental Council and the Hungarian Health Authority - with all the necessary certifications in place.
5. She works with Dentists who understand the anxieties of their patients coming abroad for surgery and who can put them at their ease in a comfortable and relaxing environment.
7. Transparency in pricing of Treatment Plans is assured - no hidden extras - what you see is what you pay (with the exception of course if during treatment unforeseen situations arise/appear, and only after discussion and agreement with the patient will the extra treatment go ahead.
8. Patients are only referred to dentists who have pr oven experience in their specialist fields - with the necessary qualifications, and are senior practitioners (and not as in many clinics n ewly qualified dentists!).
9. The Dental clinics must be able to provide the full rang e of treatments - routine and maintenance dentistry, implantology, oral surgery, cosmetic dentistry, and orthodontics.
10. Linda has an English Representative living in Budapest to liaise with patients before, during and after their treatments and oral surgeries, who can advise and help with accommodation, organise airport transfers, etc and offer support during dental appointments - and do some hand holding if required!
11. It is important that there is always someone on hand to contact should any prob lems or concerns arise (however trivial) at any time during the visit s to Budapest, or on the return back home - and getting a quick resp onse with the necessary advice!

So what should you do, when you have decided, after hearing a lot of good things about Dentistry in Budapest, that you would like to take that first step and ask Linda Briggs for her help and advice?
1. You go onto the website and fill in an initial enquiry form. This will then be referred to the Budapest office.
2. You will receive a personalised reply within 1-2 days at the lat est, giving you basic information about Dentistry in Budapest, and asking you for the following information:
A current Panoramic X-ray, if available - or you can get hold of one. This should have been taken after any recent treatment, ie extractions, so as to reflect the up to date situation. X-rays should be emailed to Budapest.

Any Treatment Plans or recommendations provided by your home dentist

The treatment you are considering.

Details of any past treatments.

Whether or not you are a smoker (and if so how many per day)

Any serious health issues - either current or past.

Any allergies - including medicines (ie penicillin etc)

Any prescription medications that you take.
3. The dentists will look at the X-ray, and based on this, together with the information provided, will give an initial opinion and recommendations for the best long-term solution - with options ( if possible).. This opinion will be, of course, subject to confirmation at a personal examination and further X-ray in Budapest, etc. However, it will give you an idea of what you might need and what should be done to restore your teeth to a healthy and attractive condition - both aesthetically and functionally.
4. For those not able to get hold of an X-ray (and many dentists knowing that the request is for sending it abroad will not oblige) the alternative is to make a quick visit to Budapest - if you live near Stansted airport there are 3 flights in both directions each day with Ryanair, and the prices can be very low. There are also suitable flights from Luton with Wizz Air. Both these airl ines enable a day trip returning on the late last flight. If you live further north, then you might need to organise a one day/one night visit.
5. At the personal consultation a Panoramic X-ray will be taken, an oral examination carried out, and an informal discussion will take place with the dentist re what you would like, and what he can do and recommends - and a detailed written Treatment Plan with costs will be put together and emailed to you on your return home. If you have any questions arising from this then you can contact Linda's Representative who will get the answers for you - and quickly! In some cases (usually for implants) a CT scan might be needed, and this can normally be arranged before you depart (out of clinic).
6. If you then decide to go ahead with the recommended treatment (or perhaps a shortened version of it if the dentist feels that it is possible without compromising the final result in any way), let us know when you would like to start the treatment and we will check availability with the clinic.
7. It is most important that you follow instructions regarding the time schedule for any treatments; if it says 5 full/complete working days required then 5 full working days it must be! There are no shortcuts to a good result.... The dental specialists want you to have the best treatment and the best results - they are the experts so it is sensible to take their advice!
8. We can advise on suitable accommodation for your dental visits - f irst time patients usually choose to stay in a hotel that is only 2-3 minutes from the clinic. The location is good - close to the Dan ube, the Parliament, public transport, shops, cafes and restaurants. T here are other hotels close by also. Some patients prefer a self-catering apartment - and trivago and Booking.com have a huge number to choose from and we can advise you as to the areas that you shoul d be looking at.
9. Complimentary airport transfers are provided for all treatment visit s of over 1000 EUR. The driver will be waiting for you near the Arrivals area of the terminal holding a sign with your name - and will take you to your accommodation. He will collect you normally 2.5 - 3.0 h ours before your return flight to return to the airport.
10. At your first appointment you will complete a Health Questionnaire and your details. You will be asked to sign an Agreement to go a head with the treatment as described/listed on the Treatment Plan. Particularly anxious/nervous patients can be given a tablet (if no contraindications) that will take the edge of their anxiety and induce mild relaxation.
11. For the absolutely terrified patients, with a deep- rooted fear or phobia, deep sedation can be arranged (with sufficient notice). T here is of course an additional cost for this as it is administered by a Anaesthesiologist. Prior to the sedation, no food or drink mus t be consumed for 6 hours prior to the treatment. The patient is conscious, but has no recollection of the treatment afterwards. Usually, however, a tablet (or 2 in severely anxious patients), will be sufficient!

Dental Implants
So many people have struggled for years with missing teeth and/or uncomfortable and unattractive dentures (although today they can be made to a much higher standard and appearance). Now, dental implants, whereas once thought as something only for the very rich or the very adventurous, have today become the treatment of choice. Implants are the best long-term solution for missing teeth or problematic teeth that need to be extracted, and cost far less in Budapest than in the UK, and the procedure is much more straightforward than many imagine!

Bridges and dentures do not account for the fact that real teeth assist in preserving the jawbone, whilst bridges and partial dentures can in some cases cause harm to the remainder of your teeth! This does not happen when an implant replaces a missing tooth, as it gives stability to the jawbone without damaging healthy teeth. The long-term success rate for implants is between 95-97%! Implants remove the problems that are associated with other replacement methods - and they allow patients to eat any foods with confidence (often something they haven't been able to do in years)!

An implant can replace just one missing tooth, but as few as 4 implants can replace all the upper or lower teeth in some cases. The number of implants that are required to be fitted depends on your jawbone - its size and condition. The new replacement teeth will be attached to the implants and the result will enable patients to chew and eat as they did with their own natural teeth.

Without a doubt (and this is the opinion of all the patients who have undergone implant treatment here) implants can improve (and in many cases totally transform) the quality of life and provide the confidence to smile - and to eat - without embarrassment. The new teeth will look and feel like your natural teeth. They are easy to maintain and are long lasting, provided you follow the instructions given to you at the end of your treatment - all that they require is gentle brushing with a soft toothbrush, flossing and the use of interdental brushes. Good oral hygiene is the key to maintaining your new teeth!

What is a Dental implant?
A dental implant is a titanium screw/post (like the root of a tooth) that is surgically placed in the jawbone beneath the gumline that fuses with the jawbone, so that replacement teeth or a bridge can be fitte d in that area.. The implant is connected with an abutment that supp orts the crown. A dental implant does not become loose - a denture can! Impl ants also benefit general oral health as there is no need to anchor them to other teeth, as in the case of bridges.

How is the Dental implant placed?
Sufficient local anaesthesia is administered to make sure that no pain whatsoever is felt during the oral surgery (only pulling/pushing) A slit is then made in the gum tissue over the site of the missing tooth. The bone is prepared using various sized drills, and then the implant is screwed into the bone and the gum is sutured with absorbable sutures . Antibiotics and slow release painkillers (they really do work) are given with full instructions. The numbness of the local anaesthesia wears off after a few hours and then a painkiller can be taken. The next morning there should be no pain (perhaps just some soreness from the local anaesthesia sites).

How long before the new teeth can be fitted?
Usually 3.5 - 4 months is required for healing to take place. (if sinus lifting with bone augmentation is needed, then this time interval can be longer).

Who is a candidate for Dental implants?
All ages can be candidates - with the exception of children who are still growing - their bone tissue is not fully developed. Usually no one under 18 years of age can be considered for this treatment.. Eve n if gum disease is present and bone loss has occurred, pre-implant treatments can be carried out, including bone augmentation that will allow the fitting of the implants. There must be healthy gums , no untreated tooth decay, no periodontal disease. and sufficient bon e to support the implants. If the bone is too thin or soft and there fore unable to support an implant, a bone graft (using synthetic bone) may be required. Also, if the bone height in the upper jaw is not sufficient, or the sinuses are too close to the jaw, a sinus lift (open or closed) may be required. Those with certain existing medical conditions can also receive implants if the condition is well controlled. The first step in the consideration of implants is to provide an X-ray and details of your current and previous health history.


Contraindications to Dental implants
Untreated periodontis, uncontrolled diabetes, insufficient bone thickness where bone grafting is not possible, blood clotting disorders, certain bone diseases, immune system deficiencies, severe systemic illnesses, drug abuse. SMOKING is also an important consideration - smoking affects healing and can lead to loosening of the implants. Giving up smoking will considerably increase your chances of a successful implant treatment.
Why have Dental implants?
Dental implants look and feel like natural teeth.

They work in the same way as natural teeth.

They allow you to eat normally and clean the teeth effectively.

Adjacent healthy teeth do not need to be filed down to act as supports for a missing tooth or teeth. Therefore, they will be less likely to need root fillings.

An implant maintains the structure of bone beneath the replaced tooth - during chewing forces are transmitted through the implant to the bone and stimulate the natural process of bone renewal. This helps to preserve a good appearance not only to the restored tooth, but to the facial structure also. The face can appear 'lifted'...

In some cases, implants can be fitted to support removable dentures (covered dentures).
How long does the whole process take from start to finish?
It varies...
For straightforward implants where there is sufficient bone and no dental issues that need to be treated, 3 - 4 months from start to finish.

Where initially extractions are necessary, a healing period of 8 weeks is usually required before a return visit can be made for the implant placement.

In some cases of sinus lifting/bone augmentation, the whole process can take 9 - 12 months (or in some complex cases even longer
However, until a personal examination/Panoramic X-ray/CT scan is carried out, a Treatment Plan cannot be drawn up. However long the complete treatment takes though, the results will be good and will, in many cases, be life-changing!

Is there anything dental patients should be aware of to ensure the longe vity of their implants?

Yes, most definitely! F irst of all smoking should be avoided (as mentioned above). Smoking can cause implant failure.... Secondly inadequate oral hygiene can lead to a build-up of bacteria on the implant surface, resulting in inflammation of the mucous membrane surrounding the implant. If left untreated, this can progress to a more dangerous situation where there is inflammation and bone loss around the implant. In this case, eventually the implant loses its anchorage in the bone and becomes loose.

The Implantologist will stress both of these factors - will advise on cleaning correctly (soft brush - always from the gum upwards on lower jaw teeth and from the gum downwards on upper jaw teeth) - gentle but thorough cleaning - he will show you the small inter-dental brushes that are recommended for cleaning in between the implants/crowns.

With very good and correct oral hygiene, complete avoidance of smoking, and Annual check-ups at the clinic where the treatment took place, your dental implants will serve you well and last for many years!

For more information on dentistry options in Budapest, Hungary
Click the button




or
Contact Linda Briggs